Over the last several months, our dojo's Board of Directors and instructors have come together to articulate and codify our Mission, Vision and Values. This effort has been brought about because of societal issues like the Me Too Movement and Black Lives Matter. To us, Aikido has become more than the physical practice of a martial art because its philosophy of harmonizing with an aggressor can be used to resolve conflicts off the mat. We want to make sure that the service we provide our students lives up to the standards of a just and peaceful society. This is a work in progress as we strive to be a more equitable dojo. Here is a look at what we have come up with to date.

Our Mission: Two Rivers Aikikai helps individuals on their path of well-being of mind, body and spirit through the practice of the Japanese martial arts of Aikido, Iaido and Karatedo to peacefully engage conflict.

Our Vision: Justice, equity and non-violence - on and off the mat.

Our Values:
Continuity: We honor the legacy of our teachers and our teachers' teachers by studying martial arts and their evolution.
Commitment: We teach, practice, and persevere, undeterred by internal and external barriers.
Curiosity: We seek self-awareness, awareness of others, and new frames of reference.
Courage: We embrace risks and uncertainty, even when faced with challenges to our own perspectives.
Caring: We display kindness and concern for others and ourselves as we fall and get up to try again.
Community: Together, we learn from, give voice to, and support each other, all while having fun.
TRA has a zero-tolerance policy toward discrimination or harassment of anyone based on their identity, and no one in the dojo is beyond reproach.
TRA is a safe haven where members of any and all identities in any combination can feel normal. At the same time, TRA realizes that racial justice does not come about with race neutral policies and that
Black Lives Matter
. TRA's instructors and Board Members are required to go through antiracist training. TRA's support for antiracism allows members to develop their strengths and helps them realize and overcome weaknesses. Antiracism is essential for complete non-violent philosophy and the well-being of humanity.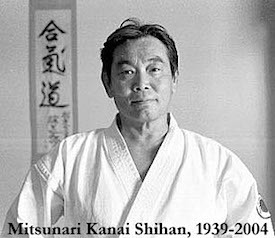 TRA has set up a lending library of books on antiracism for its members to borrow. Authors include Isabel Wilkerson, Heather McGhee, Ibram X. Kendi and Tricia Rose. We are purchasing books from
Third Eye Books,
a Black owned bookstore in Portland, OR.
TRA's
Rules of Practice
codifies our belief that every student should feel respected and trusted during practice, and able to set boundaries in order to have agency over their training. Rank does not give anyone power over others.
TRA has a Board of Directors
(listed below)
with members from dan and kyu ranks. This gives a voice on the Board to all members of the dojo regardless of rank. This is one way in which traditional values placed on hierarchy, loyalty, conformity and silence become less important.
TRA's high quality Aikido requires equity, cooperation and non-violent physical or verbal reactions to an attack. High quality Aikido is the way to absorb and redirect the energy or ki of the attacker in order to de-escalate conflict.
TRA's instructors teach for a variety of body size and learning styles. Our dojo emphasizes the late Mitsunari Kanai shihan's style of Aikido and Iaido that utilizes a unified body which allows people of all sizes and strengths to develop their inner power and to progress through the ranks. Kanai Sensei was an uchi deshi of Morehei Ueshiba, the founder of Aikido and gives our dojo a direct link to O Sensei and the origins of Aikido.
TRA is a non-profit charitable organization with a scholarship fund supported by tax deductible donations to admit members from any socio-economic background.
TRA's leadership cultivates a joyful and cooperative atmosphere in the dojo.
TRA continues to look inward to find ways to improve our effect on members of our community.